Lets talk wedding cakes today. Trends come and go, and fashion is fickle, and this also applies to wedding cakes. There was a time when wedding cakes were decorated with hard icing lattices, little flowers, and some very intricate filigree. An art form in itself at the time, and naturally the cake was of a very formal design. Once the bride and groom cut the cake, which was mostly a fruit cake,all the guests were then given a cellophane wrapped little square of cake. If you were a young single girl, you would place the wrapped piece of wedding cake under your pillow that night, and you would dream of the man you would marry one day! Sigh!!!!!!!!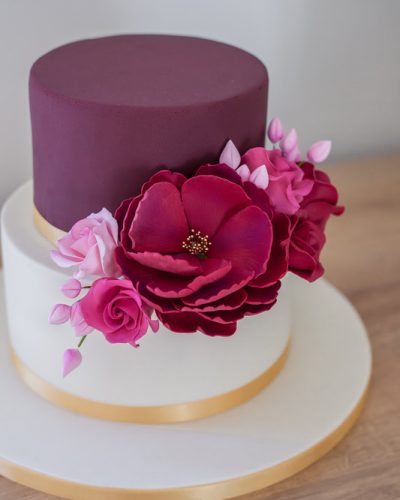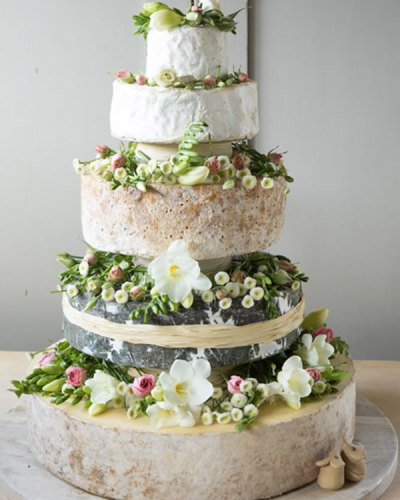 How things have changed, and now brides can have whatever they want for their wedding cake! Its become very trendy to have a selection of gorgeous stacked cheese, adorned with fresh and dried fruit that compliment the cheese. Whatever the theme of your reception, it can be festooned to absolutely rock the humble cheese. 
Naked cakes beautifully adorned with fresh flowers are very popular, as the actual flavor of the cake becomes the hero, and not the icing as such. How about a Pavlova wedding cake stacked on tiers, filled with fresh fruit and edible flowers?
Some couple love the idea of small individual cakes, such as small doughnuts, or delicate cupcakes, all stacked and easy for guests too help themselves. The bride and groom can then have a bigger cupcake for the ceremonial cutting of the cake.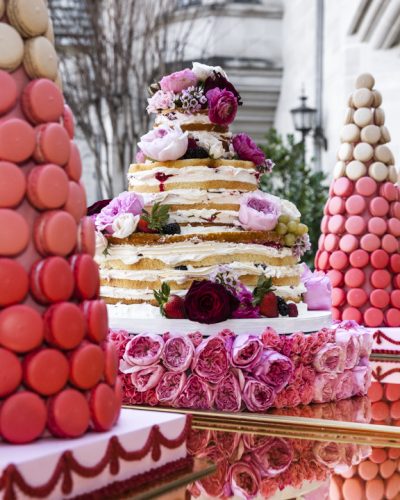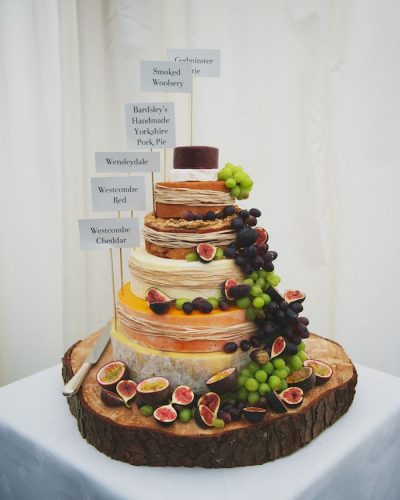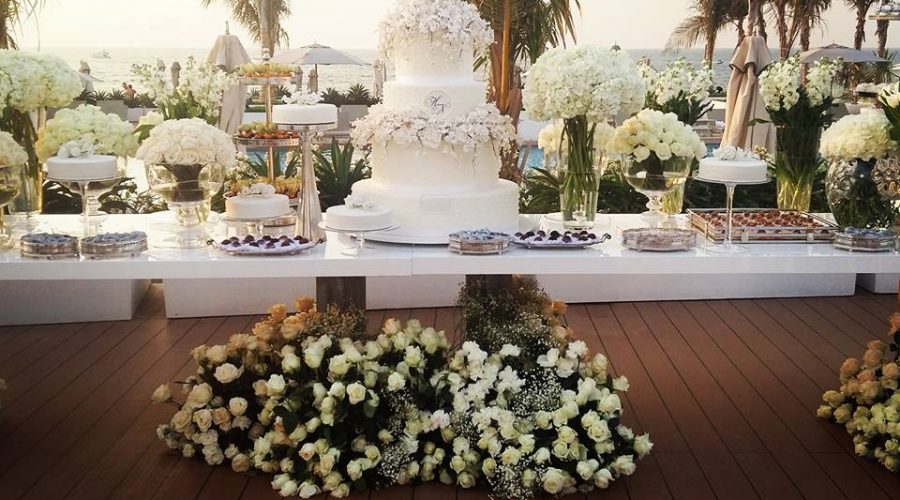 One thing I feel very strongly about is that your wedding cake should be center stage for all to see, admire and drool over!!!! Why keep it hidden, only to be brought out for the ceremonial cutting, and then wheeled away? No, let it shine!!!!! Its part of the celebration, and let that baby shine!
I am a firm believer that every bridal couple should celebrate their wedding day the way they want to. Never do something because you think its expected, as this is YOUR wedding! Have fun as you plan all the different aspects of your wedding, and choose the wedding cake that YOU like and that you enjoy! So go ahead, have your cake and eat it!